BAEWATCH: RYAN'S SIMPLE AND CLEAN, STANCED OUT 350Z
While others are battening down the hatches and getting ready for winter, the sunshine state's still soaking up the sun. I know it isn't much news that Florida lacks major changes in climate, but recently, we can say it's arguably changing up the game in the car and drifting community. Serving as a barometer, the sixth annual Simply Clean show, displayed the latest heat wave of heavy hitters and we have the exclusive honor to feature one of them, for my very first feature car story.
When Ryan approached me with what he was planning for the upcoming Simply Clean show, I couldn't miss out on supporting such a chill, positive dude, and the progress he's had with previous builds. When he has his sights on something, he goes after it, by any means necessary.
"I've owned my fair share of modified cars but I wanted to start fresh. Right when it was released, I fell in love with the body style and lines of the z33. It took several months of searching, but I finally found a bone stock Z!"
Ryan's initial setup was already pretty clean. Rocking Work Equips, 19x11 -4 in the front, and 19x12 -11 in the rear, would've made anybody happy, but he wanted to strive for something a little bit more aggressive. And what better time to switch it up with Simply Clean 6 just around the corner.
The weapon of choice, a staggering brand new set of 19x11 and 19x12 WatercooledIND MD1s "Snowflakes" wrapped in Achilles rubber. So, now with the clock ticking, it was a classic race against time to make it all come together.
Going on a few sleepless nights of massaging the fenders and extending its arms, the Z was starting to look in rare form. To make sure it was all functional, Ryan pulled together a set of custom axle spacers so the axles wouldn't pop out during the long drive ahead of him.
But before he hit the pavement, Ryan wasn't quite satisfied and decided to re-route his exhaust out through the rear bumper for a nice racing-inspired touch. But he didn't stop there. Just one day before the show, he called up his good friends to wrap the whole car and give it a satin black finish. Now he was ready!
It's Friday night and the crew made it up to Daytona Beach safely with just moments to spare. Upon rolling up to the pavilion, and if anybody's ever been to Simply Clean before, they know only the most pristine builds are invited to park at the coveted main stage, under the pavilion. After all the work he put into it, it was certain that the presence of Ryan's creation would result in numerous multiple upper-spinal fractures (that's fancy for, break necks) at the show. So, without hesitation, the Simply Clean staff gladly shuffled some cars around and made extra room.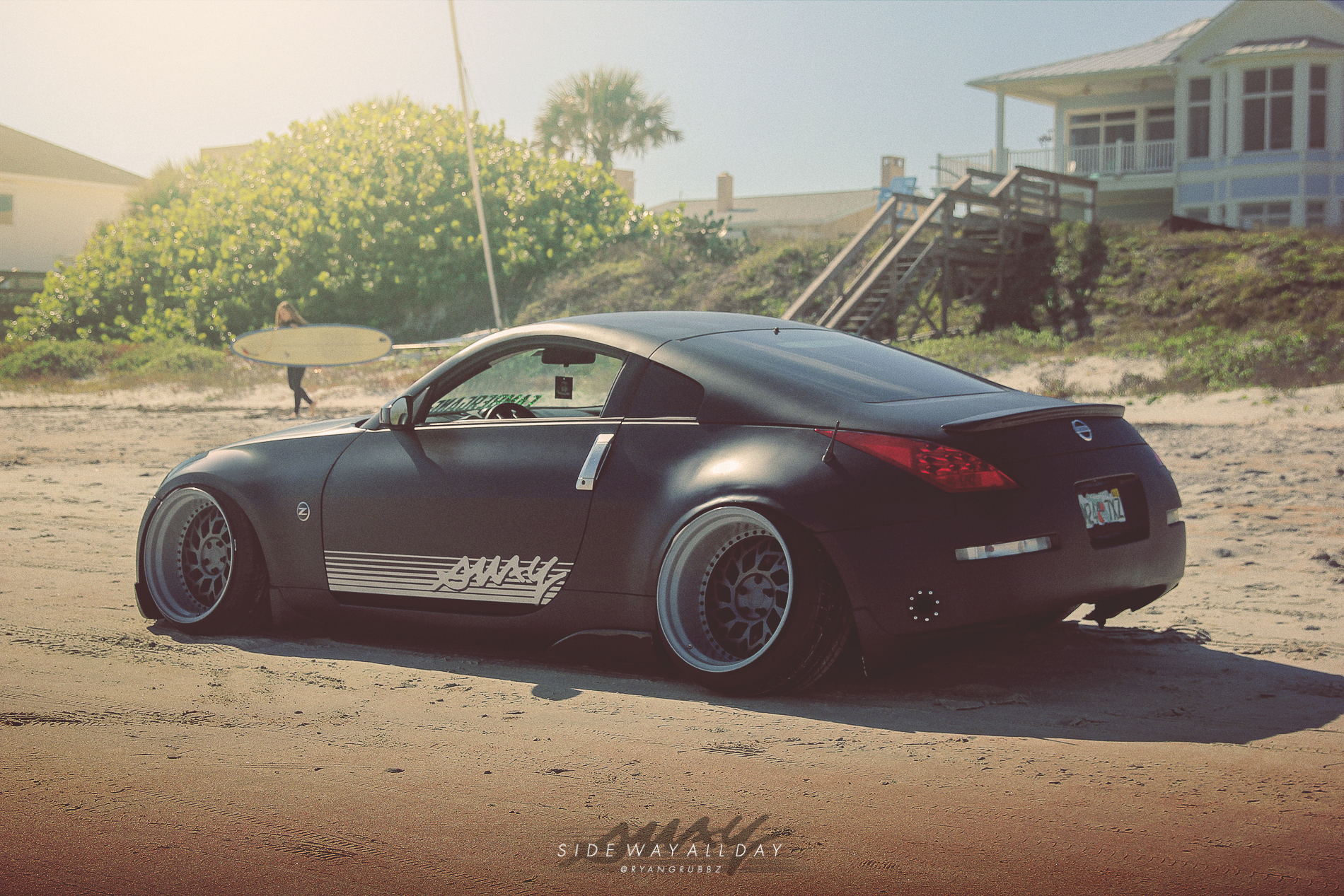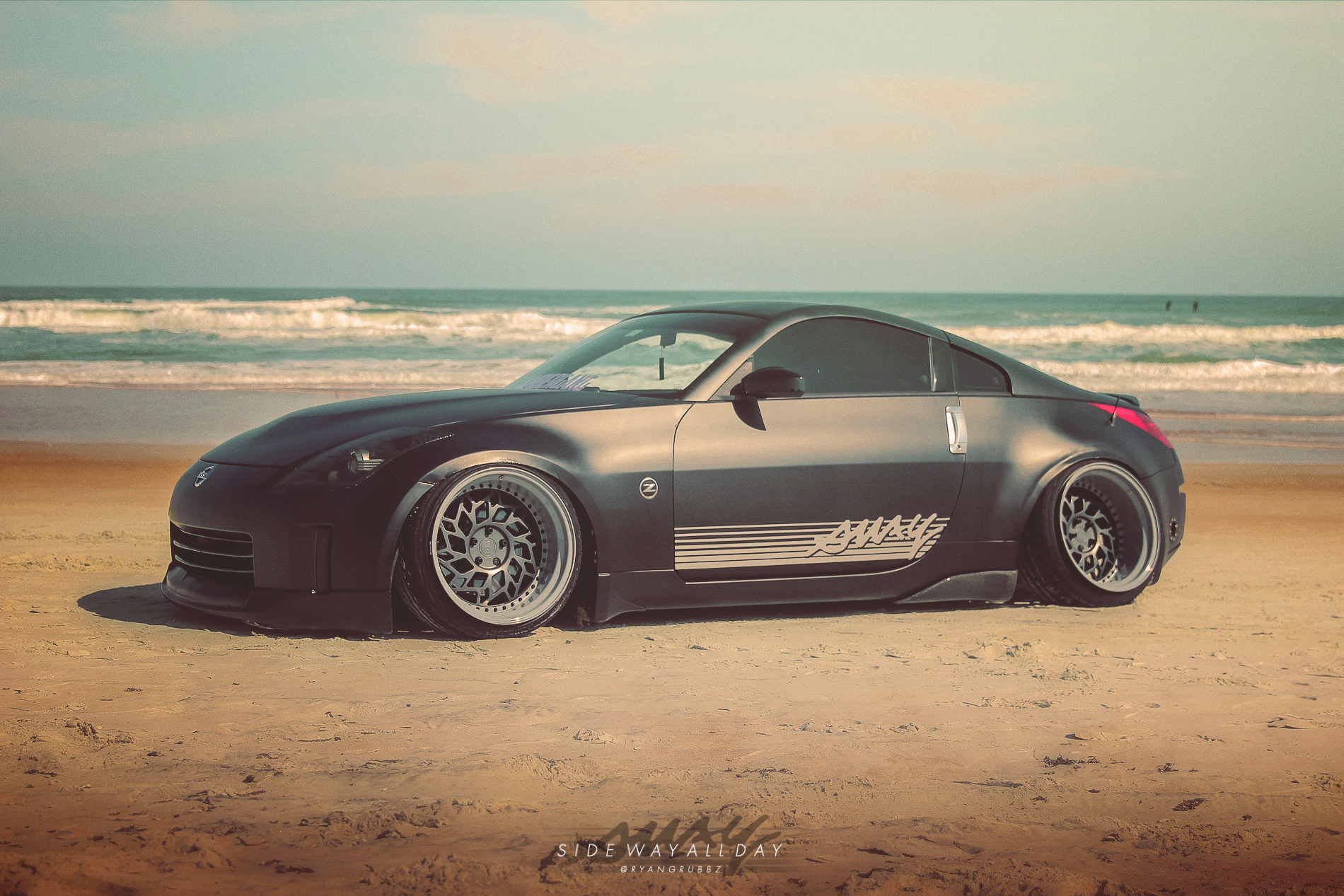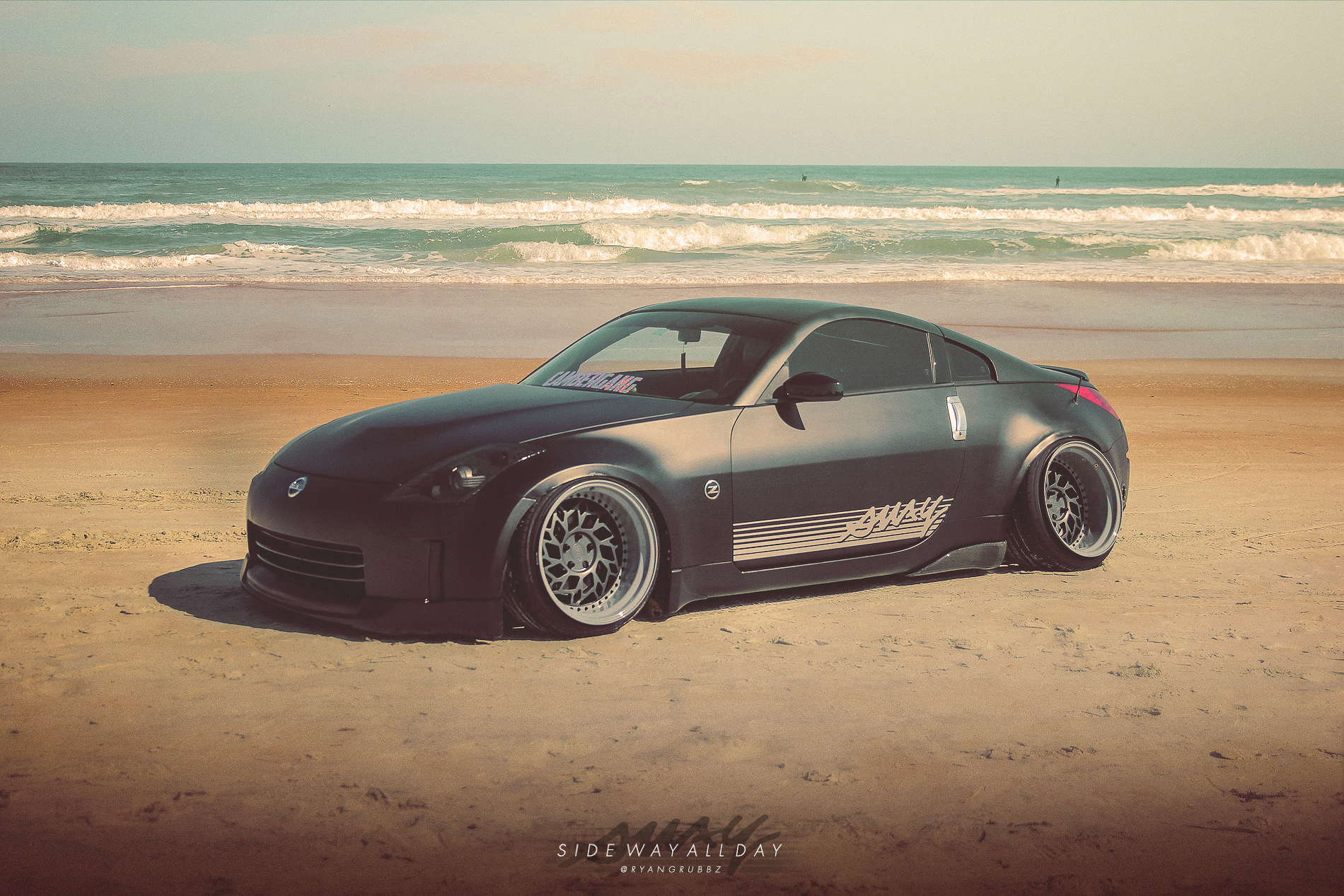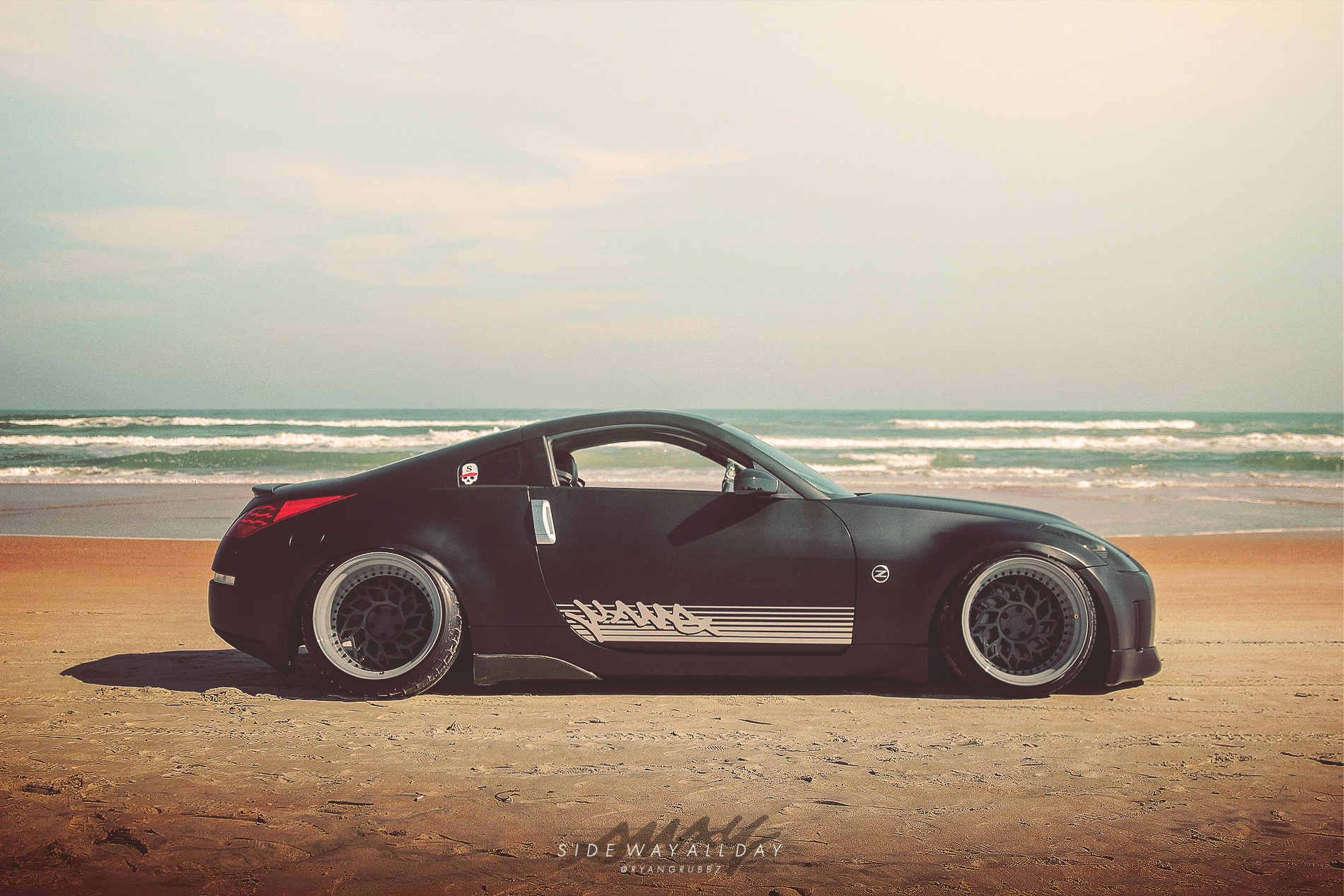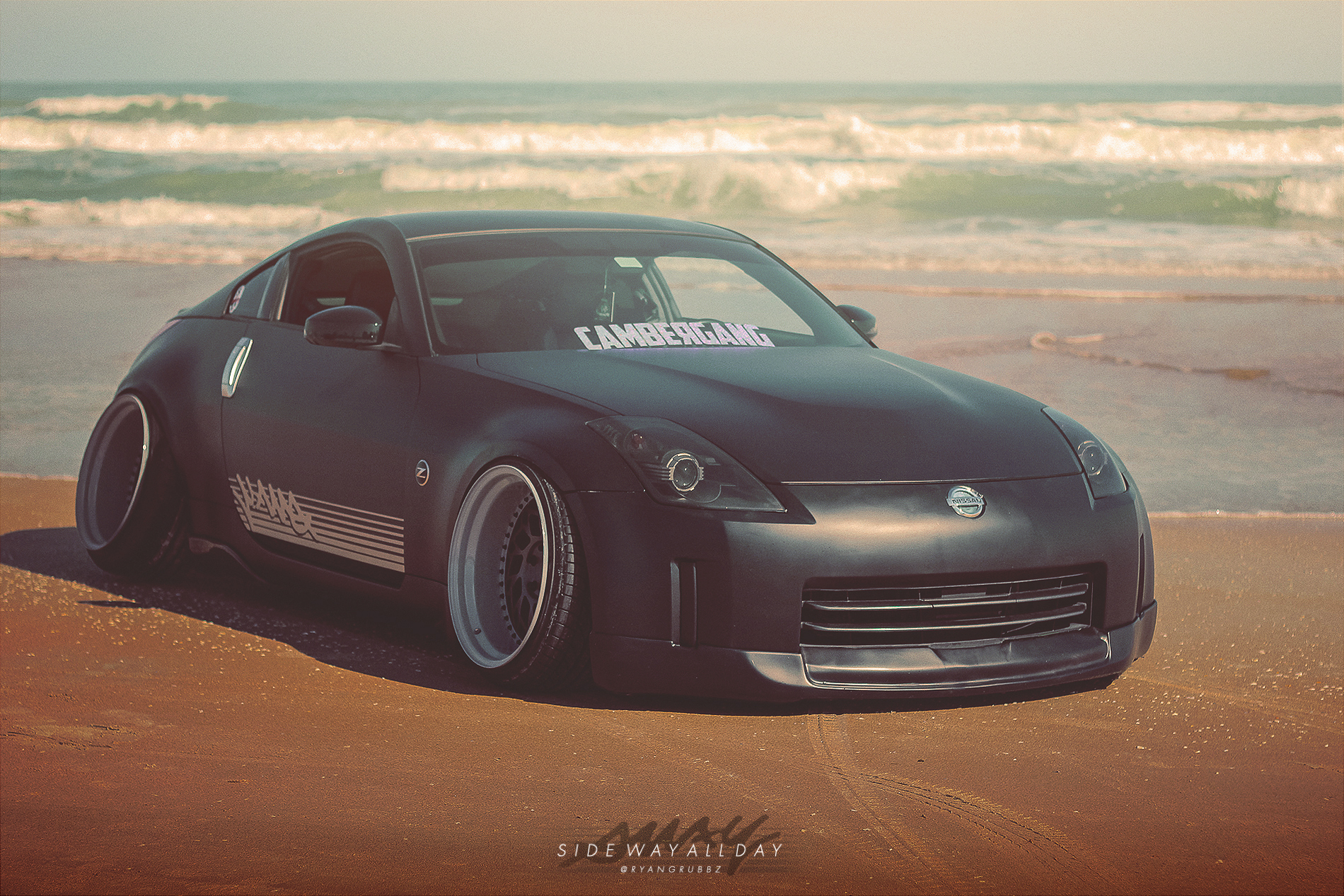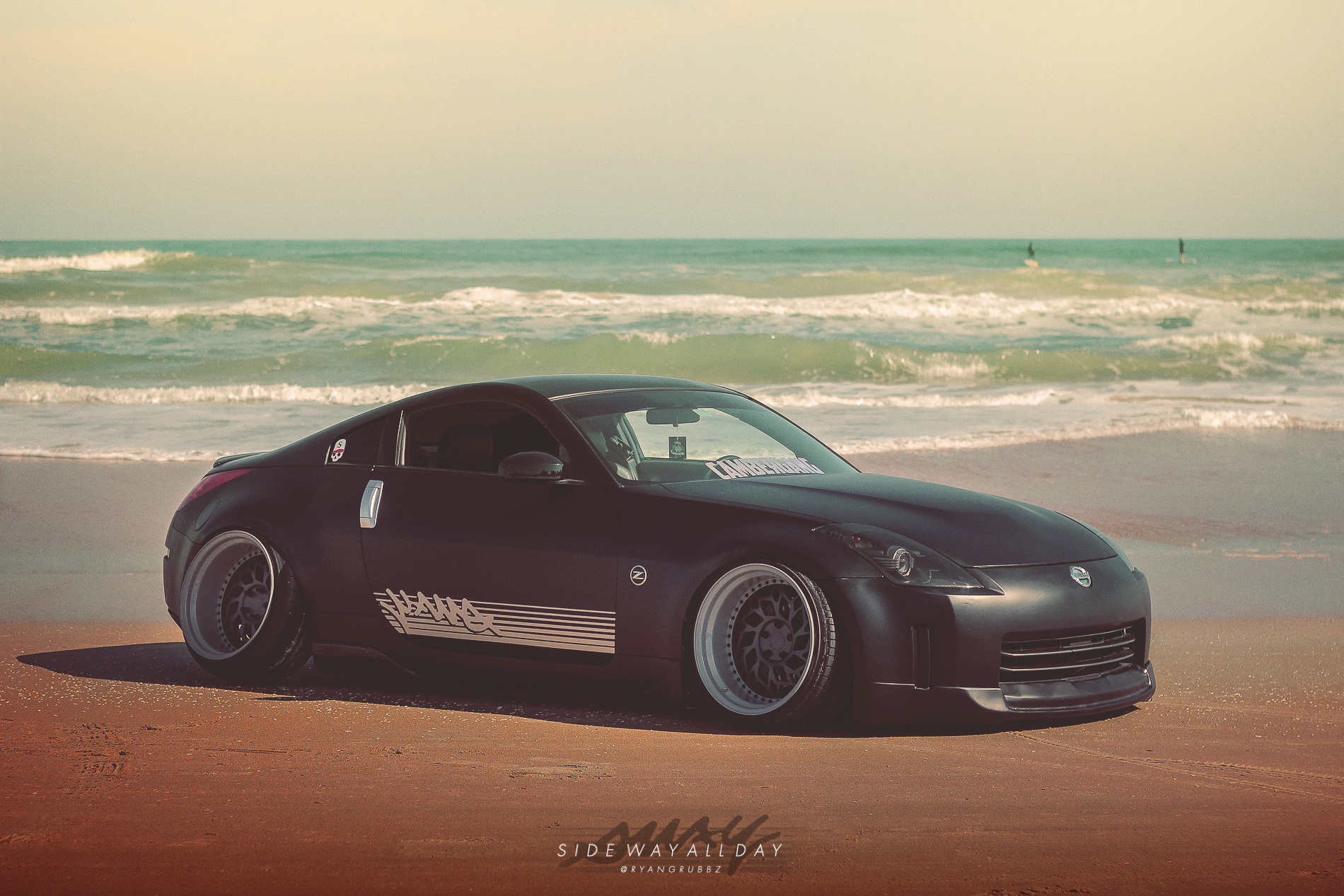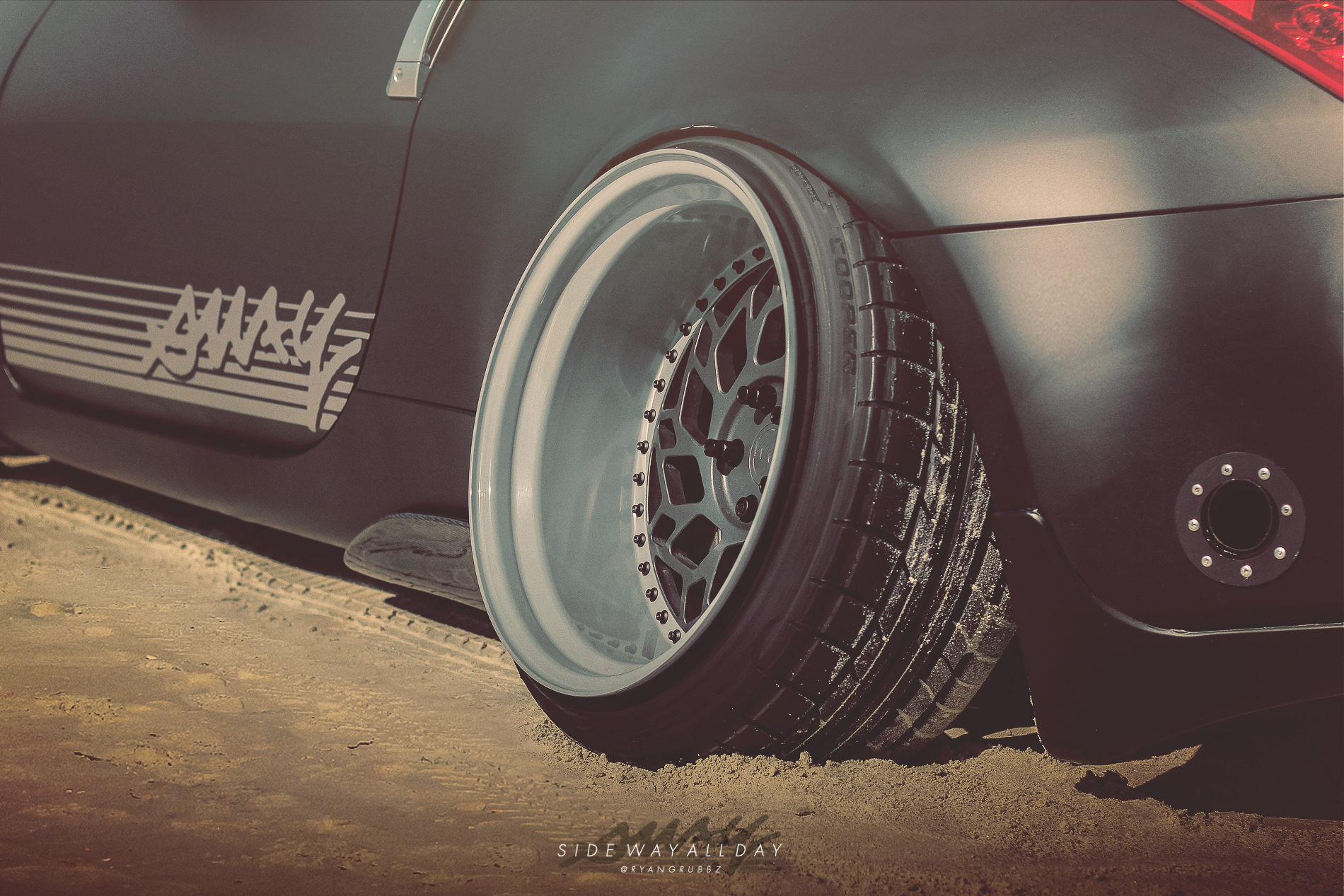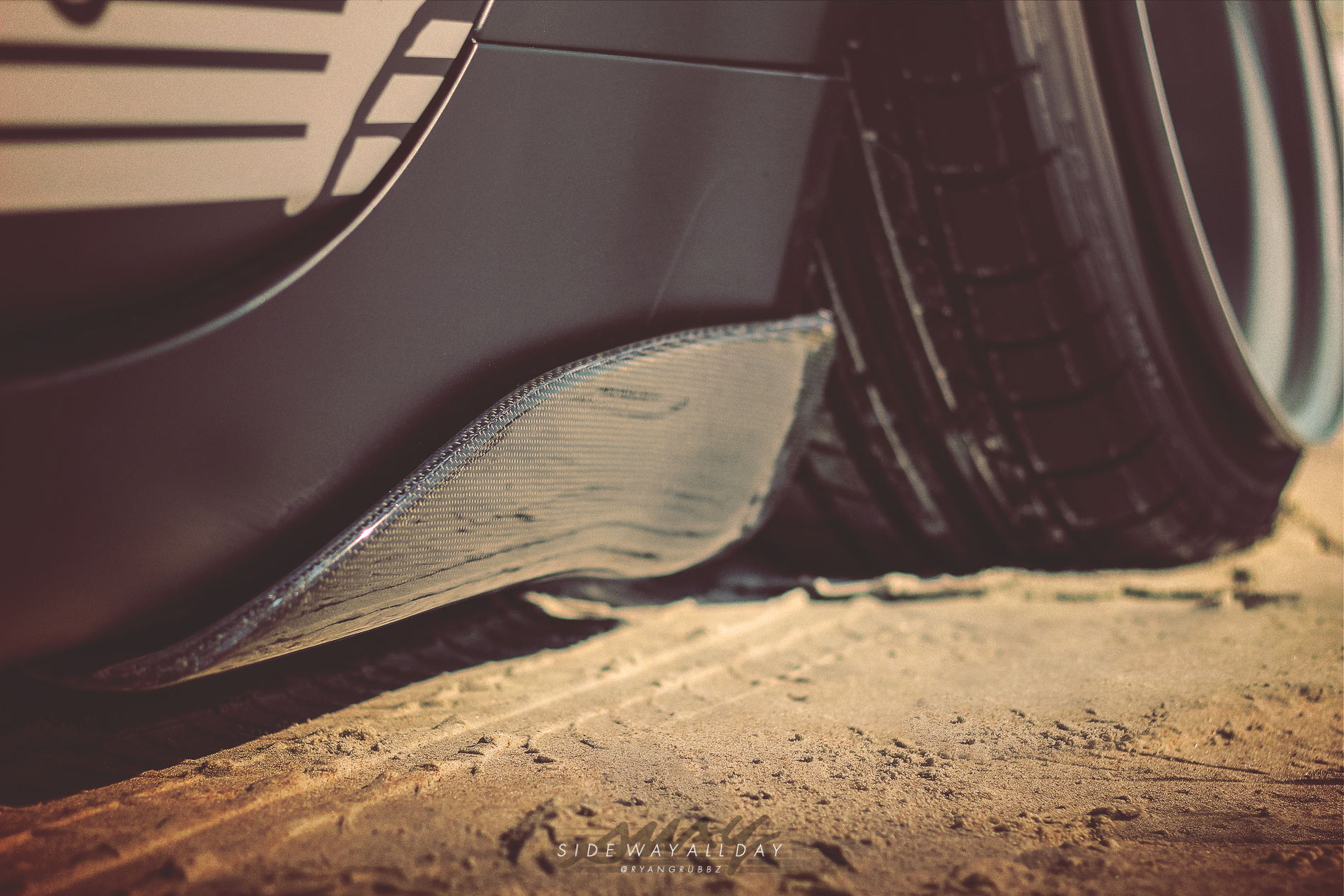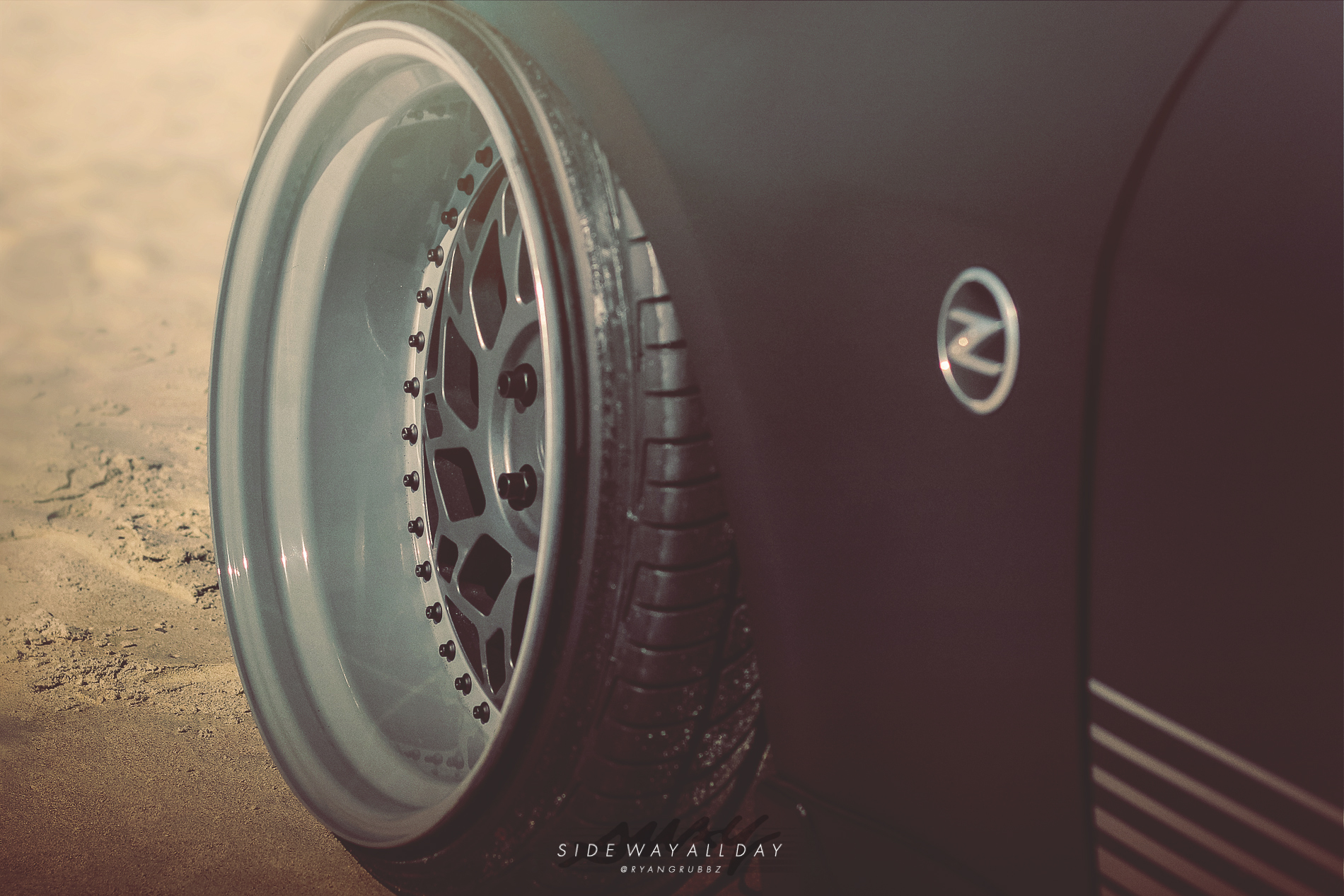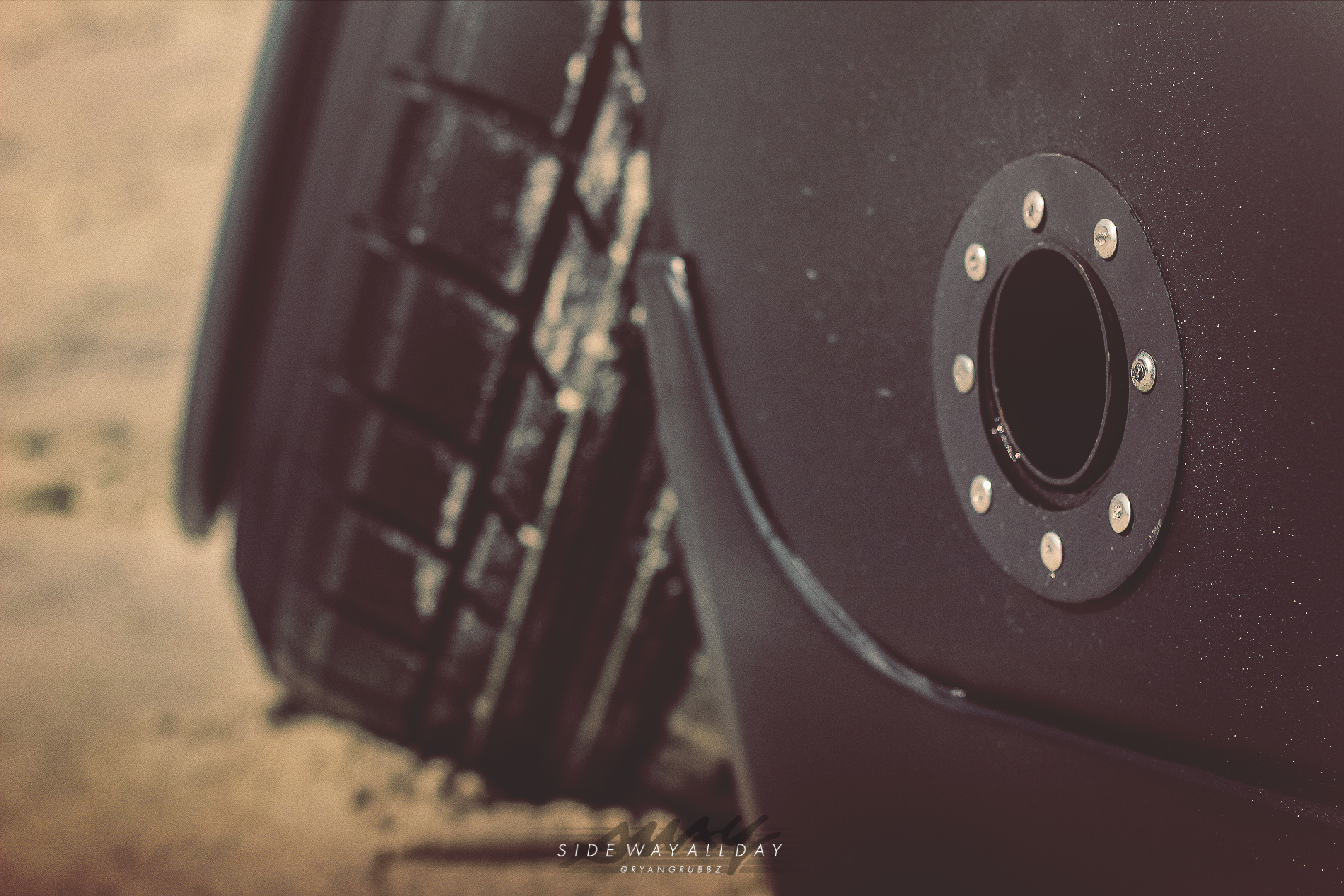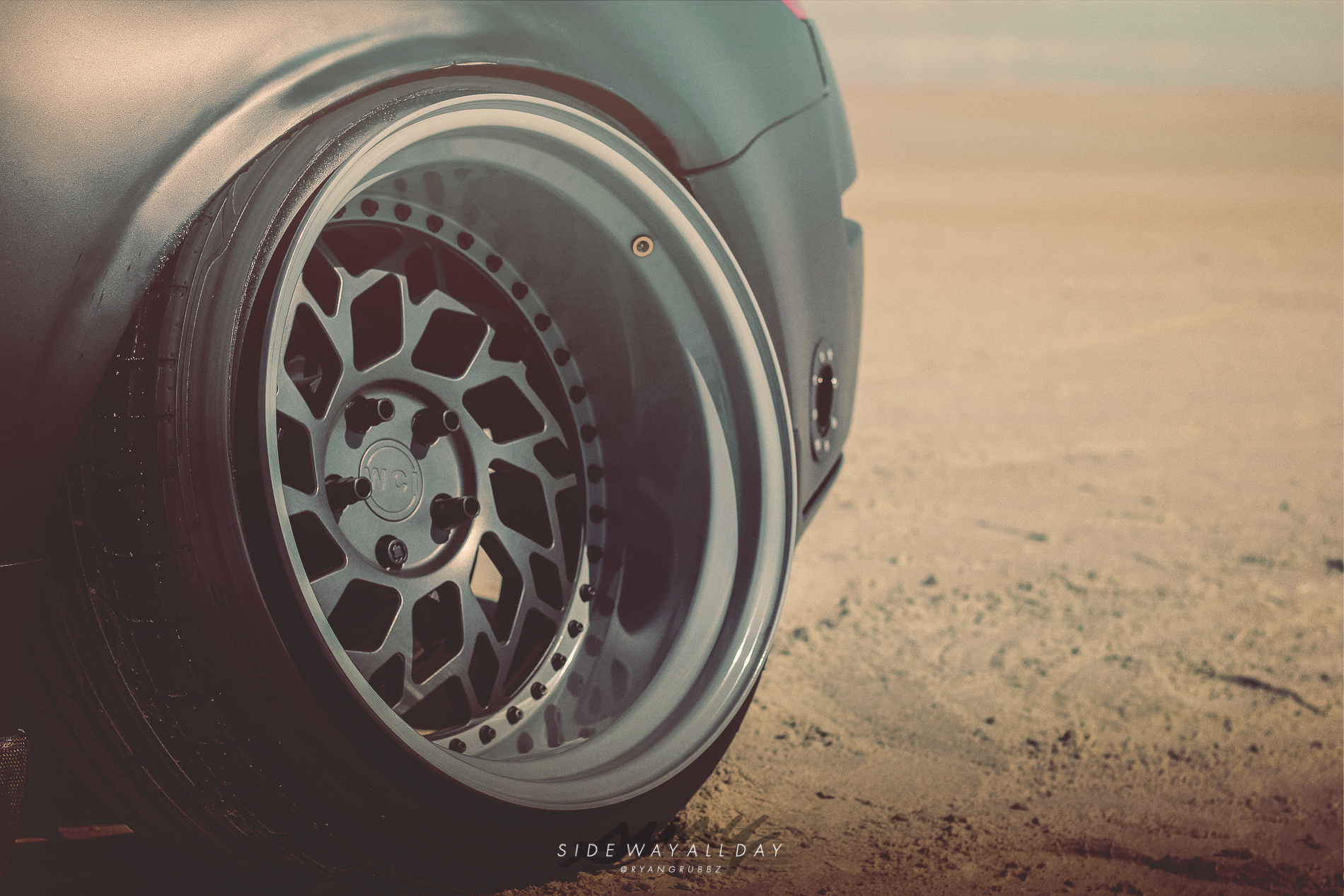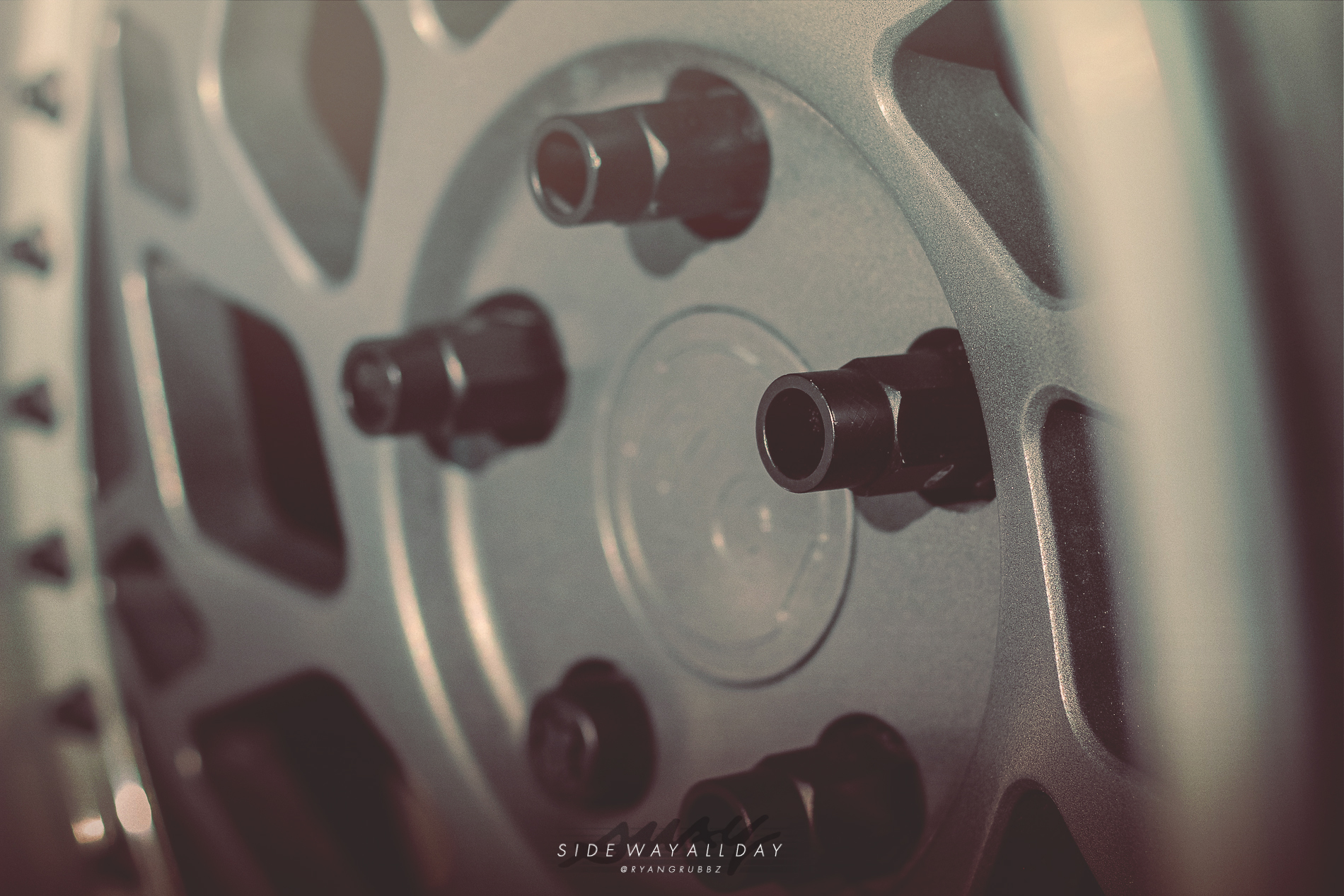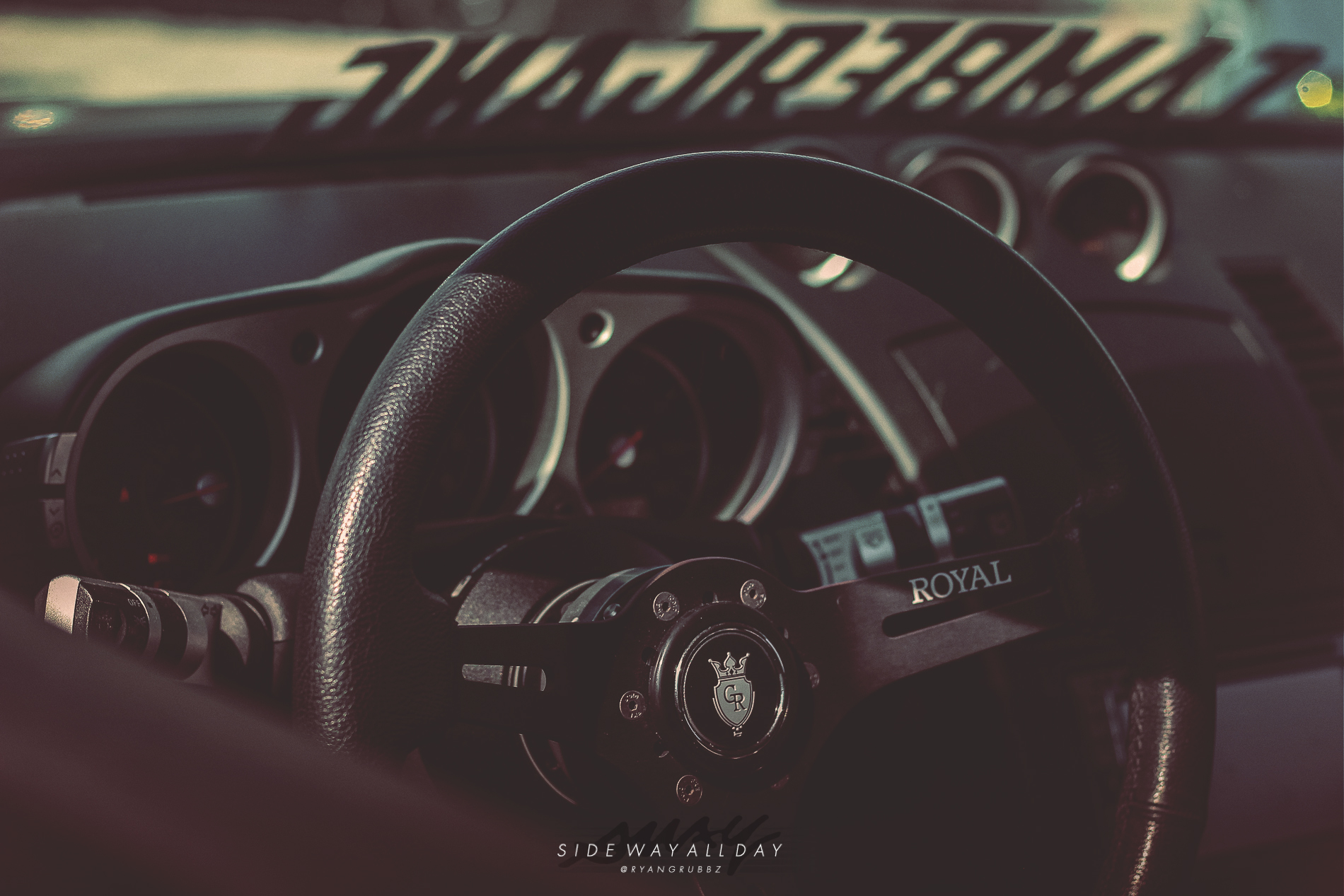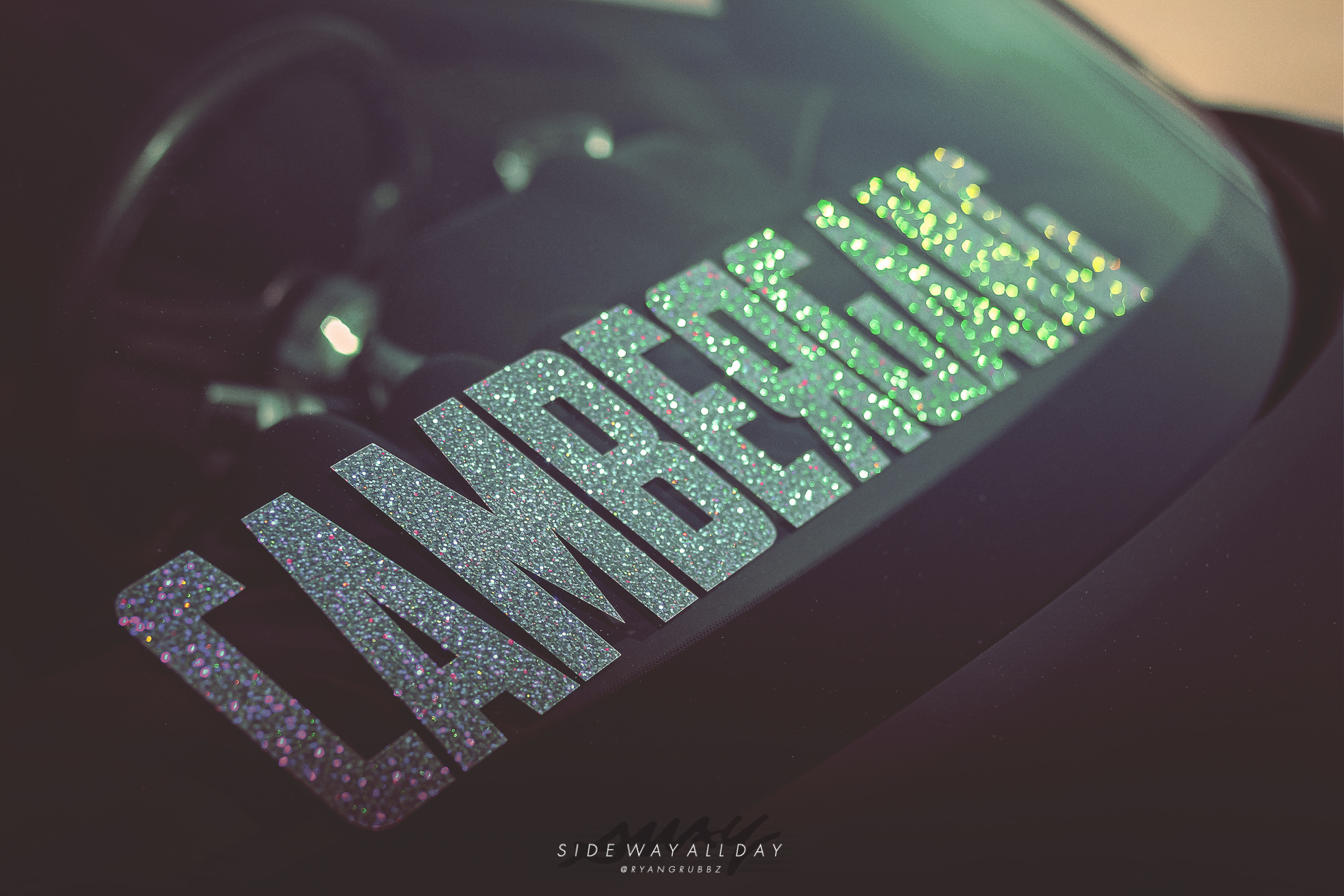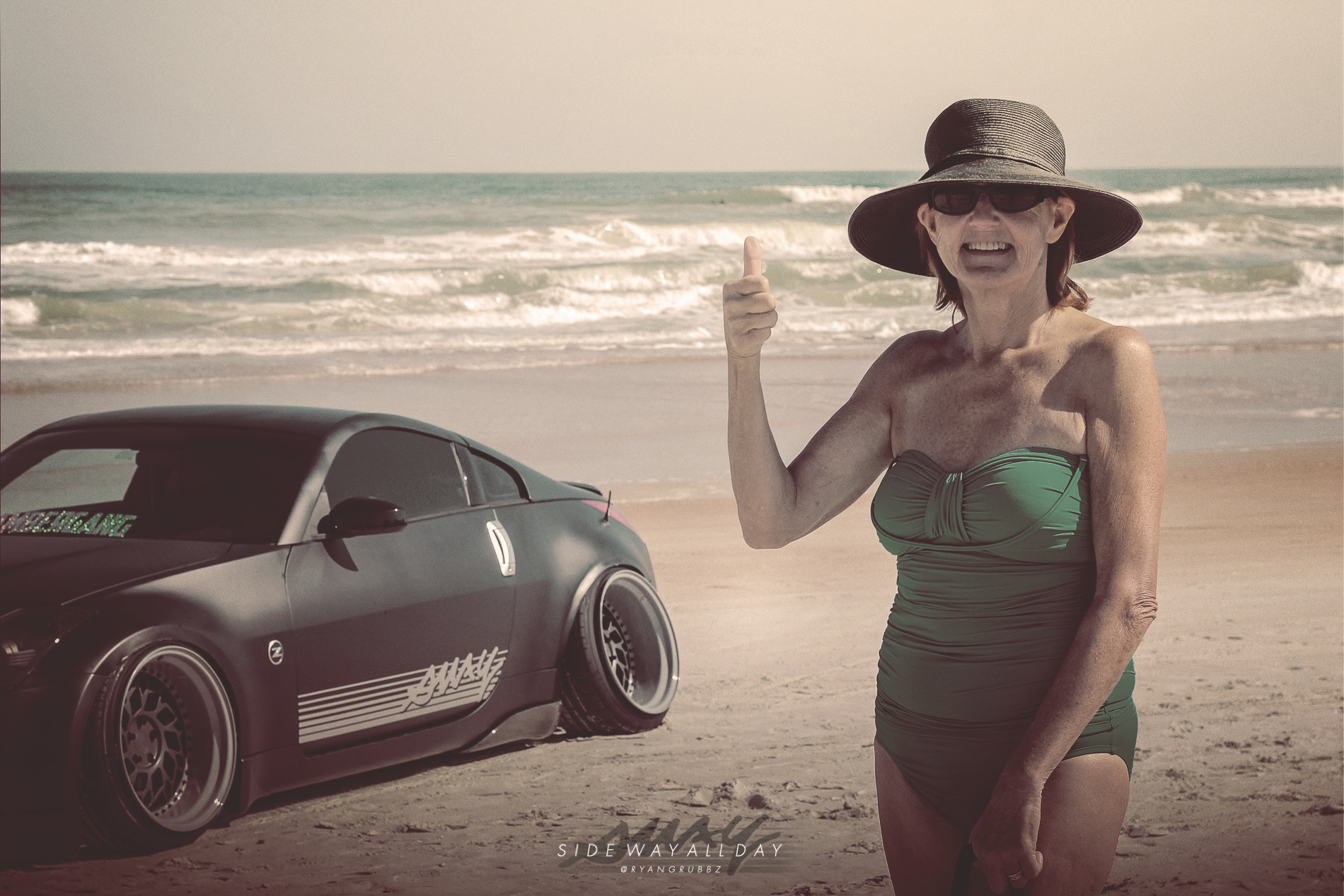 On show day, all the cars were fire and people had such good vibes extending all throughout the night. I had a blast. The show was an utter success and I couldn't thank Simply Clean enough for holding it down for six consecutive years.
The next day, we all drove down to the beach, trying not to get stuck, and set up for the photo shoot. We couldn't ask for a more perfect day. I hope you enjoy the flicks Ryan's bae and watch out for Simply Clean coverage on the way.
Shout outs:
"I just want to say thanks to all my friends that helped me until 4 in the morning on most nights. Since this is my daily, I had to drive the car to work the following day, I have to thank those who picked me up when my car wasn't drivable. Cams Auto Miami for doing my tires, and Chris at WatercooledIND for building me a dope set of wheels. Everyone that kept me motivated, gave me props at a show, or even just hung out. I can't forget my girlfriend that sat in the garage for hours on end just to show her support."
Future plans:
"Pay it off, Chevy LS Swap, Full Cage, and drive it like I stole it."
Owner:
Ryan Gruber
Hometown:
Port St. Lucie
IG: @ryangrubbzz
Make: Nissan
Model: 350z
Year: 2007
Exterior:
Full Matte Black Wrap
Tinted Headlight Lenses
INGS +1 Front Lip
Veilside Rear Underwings
G35 Rear Mudguards
Bumper Exit Exhaust
Rear Wiper Delete
Agency Power Antenna
Wheels & Tires:
WatercooledIND MD1s
19x12 -33 (F) 19x12 -41 (R)
Achilles 235/45 (F)
Cooper 245/35 (R)
Interior:
Enclosed Subwoofer Box
Kenwood Double Din Stereo
Custom Snap-On Handle Shift Knob
Grip Royal "Royal Knight" Steering Wheel
Circuit Sports Quick Release
NRG Hub
Suspension:
BC Racing True Coilovers
12k Front 14k Rear
Extended Rear Lowers Control Arms
Megan Racing Front Upper Control Arms
Custom Axle Spacers
Speaking of driving it like you stole it...